Happy Stitches Journal Volume 3 Members Page 2022 Subscribers
Thank you for joining us for a year of Happy Stitches.
If you have any questions at any time, please do get in touch!
If you missed out in 2022, we're delighted to announce that the Jouranls will be back in 2023. Sign ups will open in October.
Very best wishes, Sarah, Penny and Andy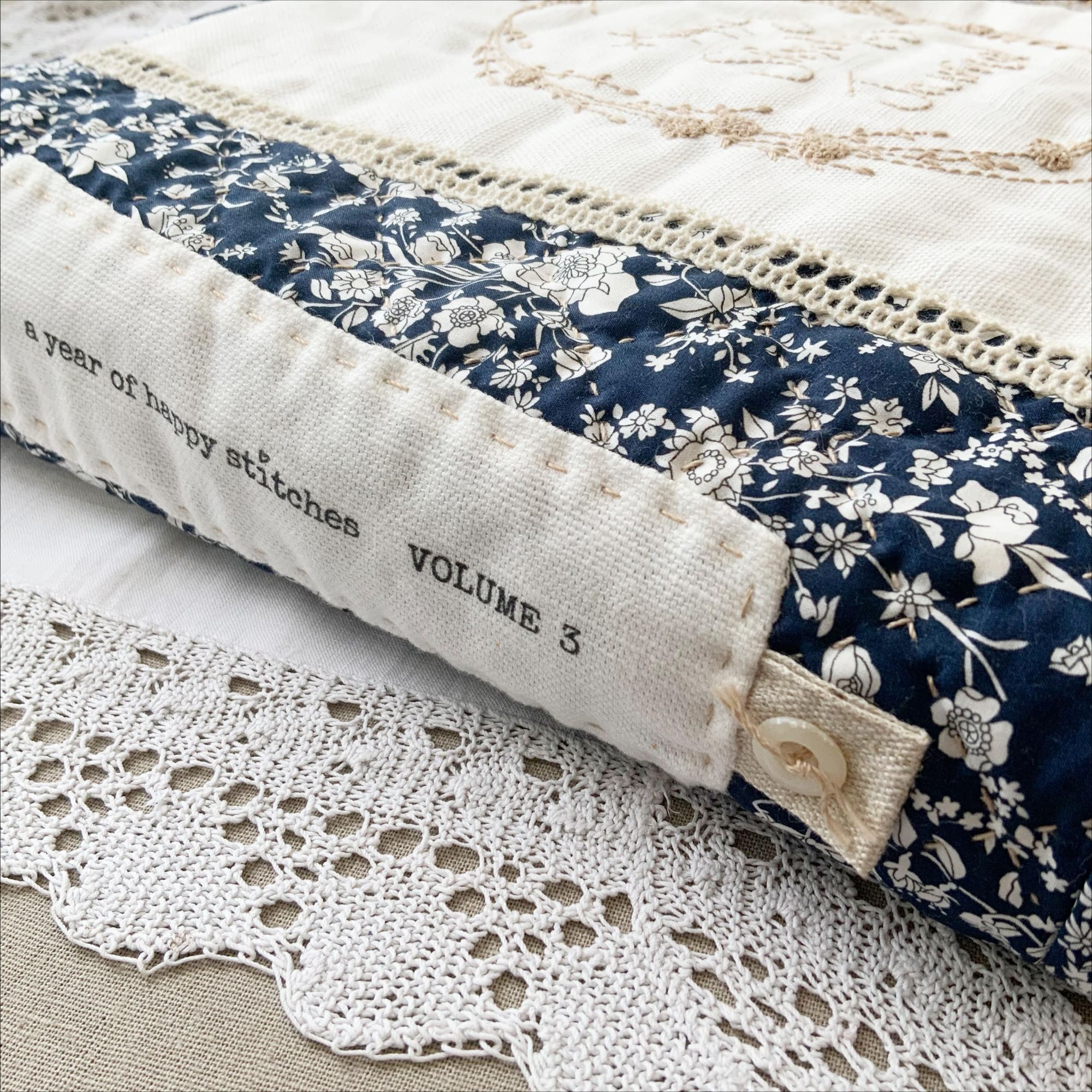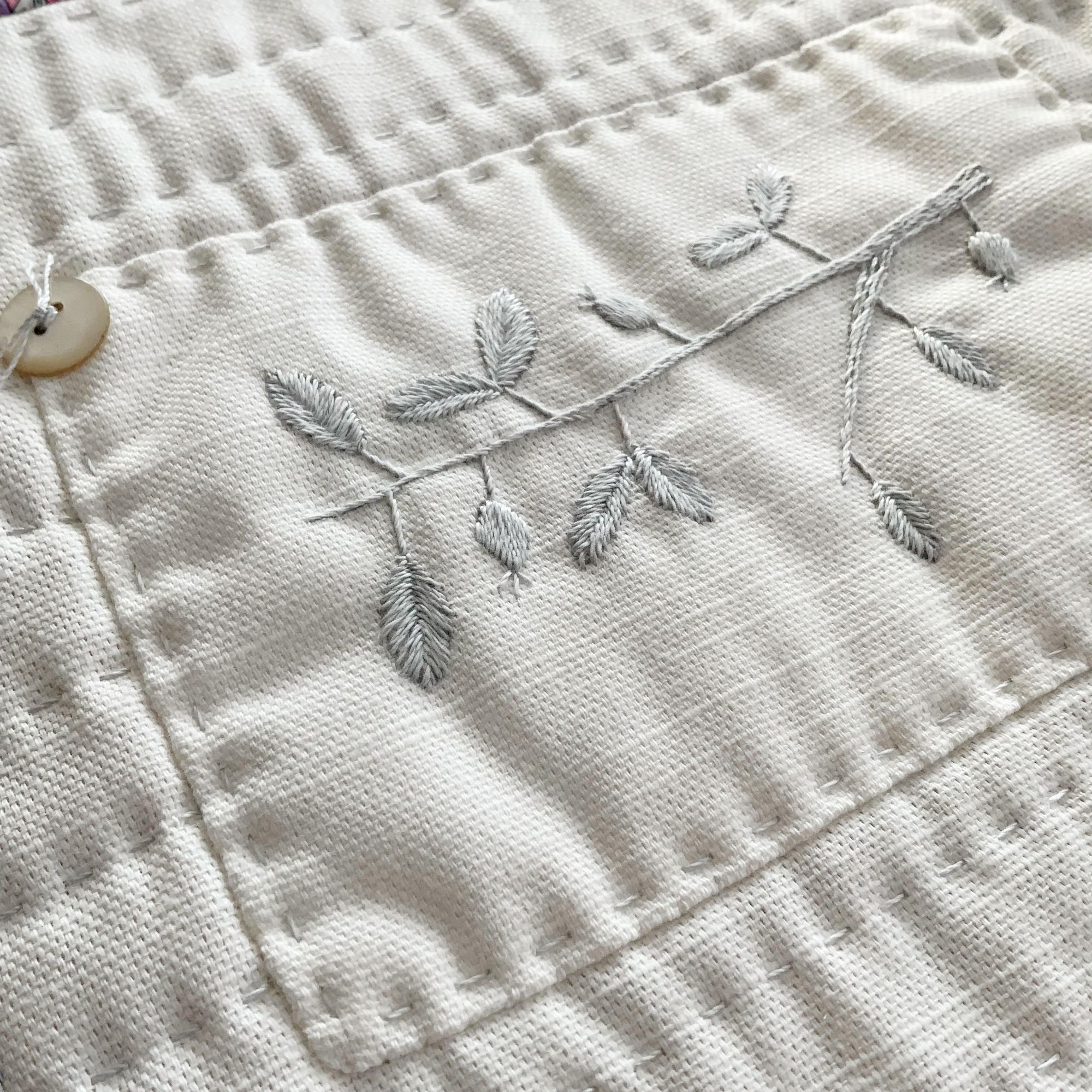 Just to clarify, when you layer the page in readiness for hand quilting, there are just the two layers (the PAGE and the WADDING). Baste the page to the centre of the wadding/batting. I use a spray glue baste but you can pin or tack the two layers together if you prefer. At this stage, the wadding will be slightly larger than the journal page, that is correct. Then, hand quilt as desired.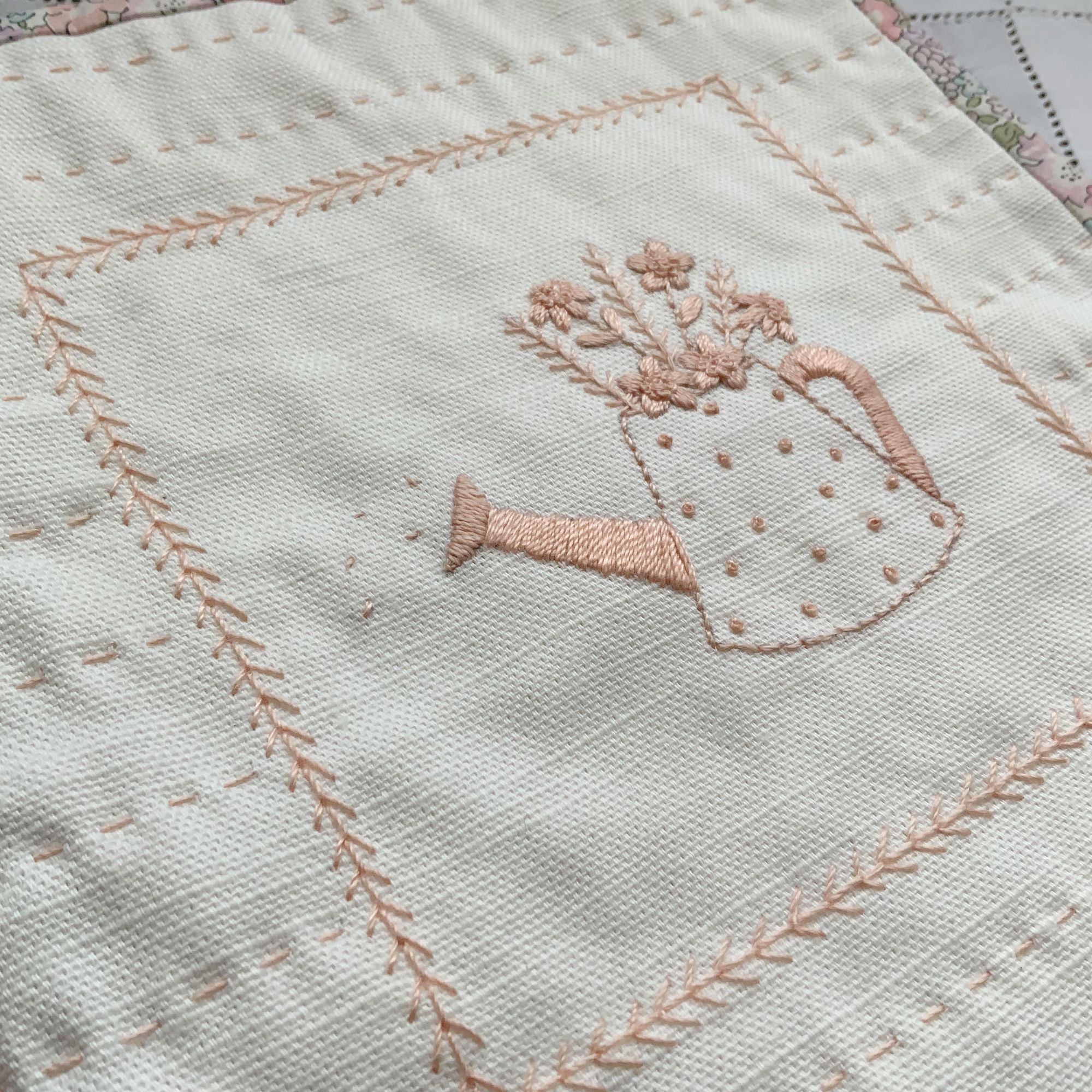 Sorry, we omitted to say that we stitched a scattering of French Knots on the body of the watering can.