We're delighted to announce that we will be hosting two very special Christmas themed workshops on Saturday 14th and Sunday 15th November 2020 at the beautiful Branston Hall Country Hotel. Sarah will be designing and teaching two brand new festive projects, one for each day. These projects will be exclusive in 2020 for the workshops alone. Each one will be in Sarah's unique and recognisable style and will include a festive embroidery, a sprinkling of either English Paper Piecing, applique or suchlike and of course hand quilting, for that perfect homespun look. All the materials, threads, pretty fripperies and written instructions will be included......all you will need to bring is your favourite hand sewing notions with you.
We'll also be sharing lots of little happy tips, that we have accumulated in our combined decades of happy stitches. In addition, we will have lots of our quilts, previous makes and pretties with us for you to enjoy. Our hope and intention is to fill each day with slow and relaxing hand sewing, along side laughter and scrumptious food. And, your day is one that is spent with like minded people, making happy memories of a hobbie that we all love and enjoy! If of course one day isn't 'quite' enough and you would like to make a weekend 'retreat' of it and join us for both workshops, we have arranged a special 'Pretty Fabrics and Trims' Dinner Bed and Breakfast rate with the hotel.
Wishing you a little 'festive' happiness in every stitch!
Sarah and Penny xo
The workshops will take place in a beautiful and private function room, overlooking the stunning grounds of the hall.
Each day will commence at 9:30am, with tea, coffee and biscuits on arrival.... it will be a little time for us to get to know one another. We will then start our pretty festive project at 10am. There will be a different project on Saturday and Sunday, full of happy hand stitches.
We will break mid morning for coffee and danish pastries, followed by more happy hand stitches. Then, we will be treated to a delicious two course hot and cold buffet luncheon, which will be served to us in a separate private dining room, which again overlooks the delightful parkland surrounding the hall.
The afternoon will be filled with yet more happy hand stitches, with a further break for tea and cake (if we have room that is!).
The workshop will end at 4:30pm.
For those joining us for the entire weekend and staying at Branston Hall hotel on the Saturday evening, you are most welcome to carry on with your happy hand stitches in our private room, until dinner is served.
The cost of each workshop, on each day, is £95 per person.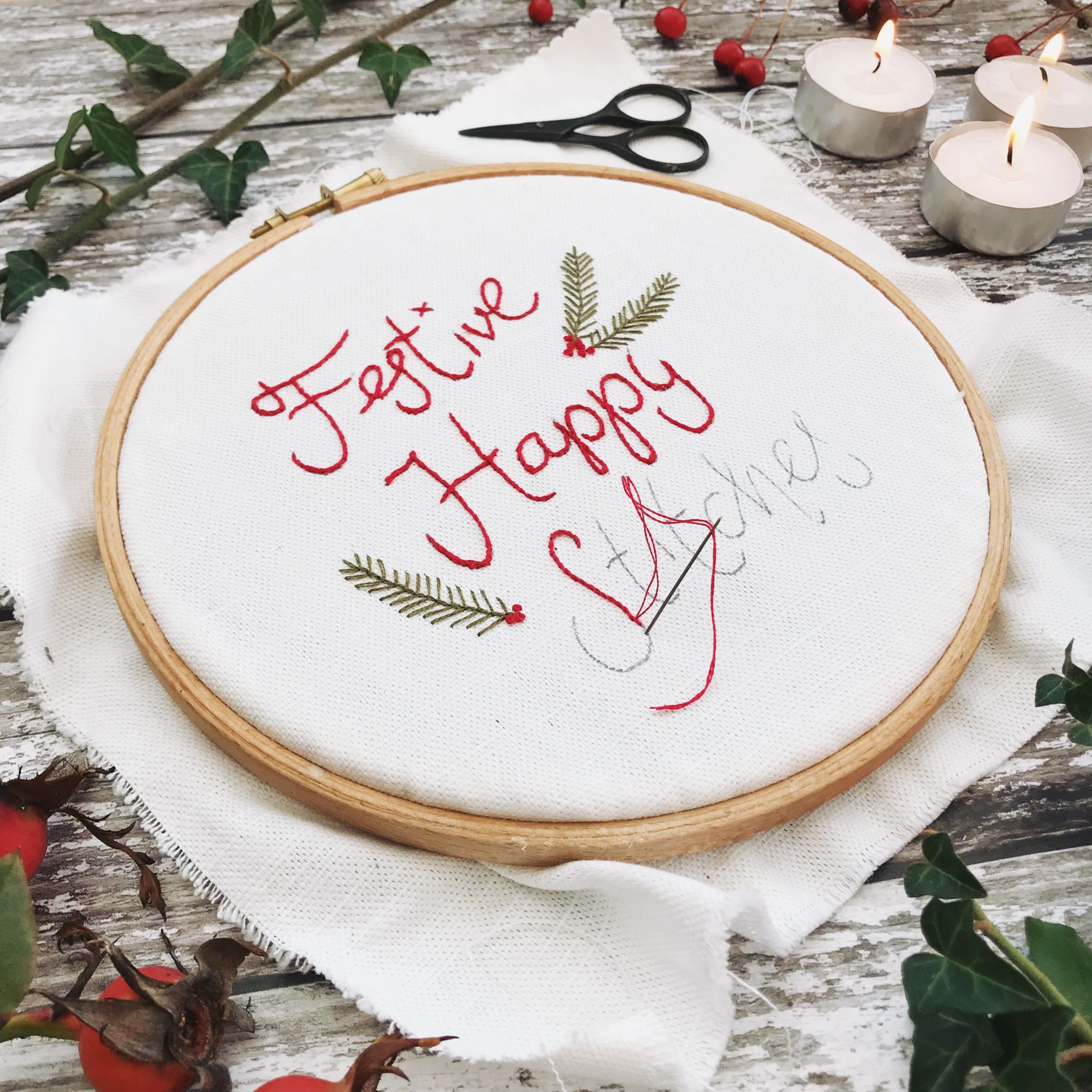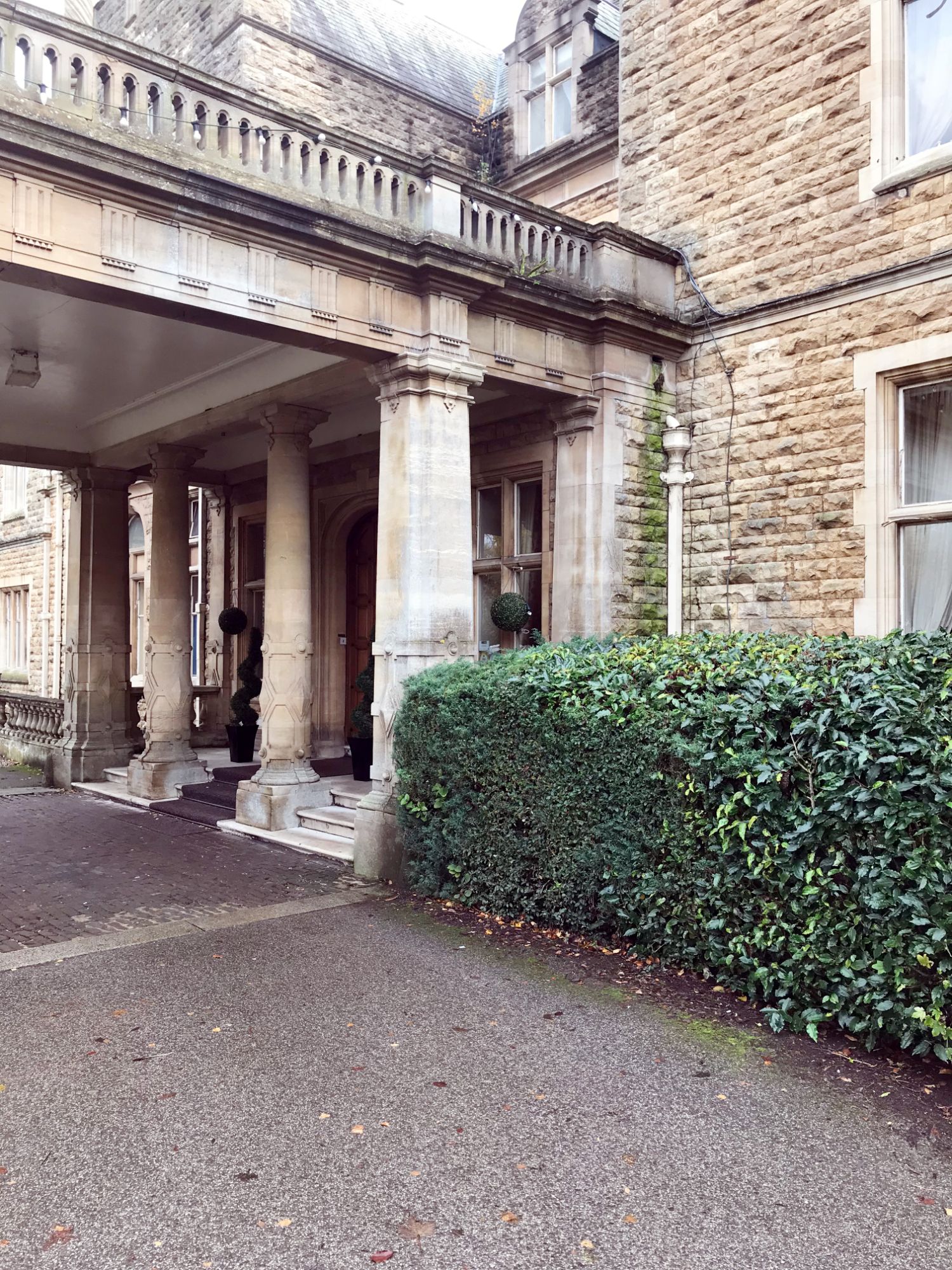 Branston Hall Hotel and Spa, once a stately home for the Melville family, is now a beautifully restored building, housing 53 luxurious guest bedrooms. Situated just three miles south of the historic city of Lincoln, the hotel sits within 88 acres of stunning Parkland and Lakes. Branston Hall is renouned for its tranquil surroundings and award winning cuisine, making it a perfect choice for our Pretty Fabrics and Trims workshops.
For those wishing to stay at the Hotel for the weekend, we have arranged a special 'Pretty Fabrics and Trims' Dinner, Bed and Breakfast rate:
Single Occupancy (Double Room) - £110.00
Double Occupancy (Double Room/ Twin Room) - £142.50
We will also be staying in the hotel on Saturday evening and have arranged for a group meal that evening. (Should you wish however to dine alone, that is of course no problem!)
Booking Your Place (So sorry all places are taken!)
Places on each workshop are limited to 14, so that we can spend time individually with you. These will be filled on a first come, first served basis, when the bookings open on Friday 22nd November at 6pm GMT.
*If you are a group wishing to attend, please can just one of you email and say how many places in total, the group requires.
We will email you back in the next day or so, to confirm your workshop place and to arrange payment.
Many thanks in advance!
PLEASE READ PRIOR TO BOOKING A PLACE
The cost of each workshop, on each day, is £95 per person and is payable upon booking, when we have confirmed your place. In the event of cancellation by you, this is non refundable, so please ensure that you have checked your dates prior to booking. If however, we are able to fill your place (we will try our very hardest!), then a full refund will be given.
Everything for your project is included, plus all the food and refreshments as detailed in the description above. The only extra you will need to purchase, is any wine or drinks from the bar throughout the day or with your meals.
PLEASE NOTE: If for some unavoidable and unlikely circumstance we need to cancel the workshops, we will let you know as soon as it is physically possible. In this situation a full refund of the workshop cost (£95 per day, per person) only, will be made. We will not however, be liable for any hotel costs, travelling costs or any other expenses that you may incur.
Upon confirmation of a place on the workshop, we will also provide you with the Branston Hall Hotel room information, should you wish to book any accommodation. This is to be arranged directly by you, with the hotel. Please do not book your hotel until you have received confirmation of your workshop place from us. A 50% deposit will be required by Branston Hall Hotel, should you wish to book a room with them.
Our focus each day will be on the different hand stitched elements within the project, so whilst a sewing machine may be required to complete it, this will be done, by you at home after the workshop. There is therefore, no need for you to bring a sewing machine with you.