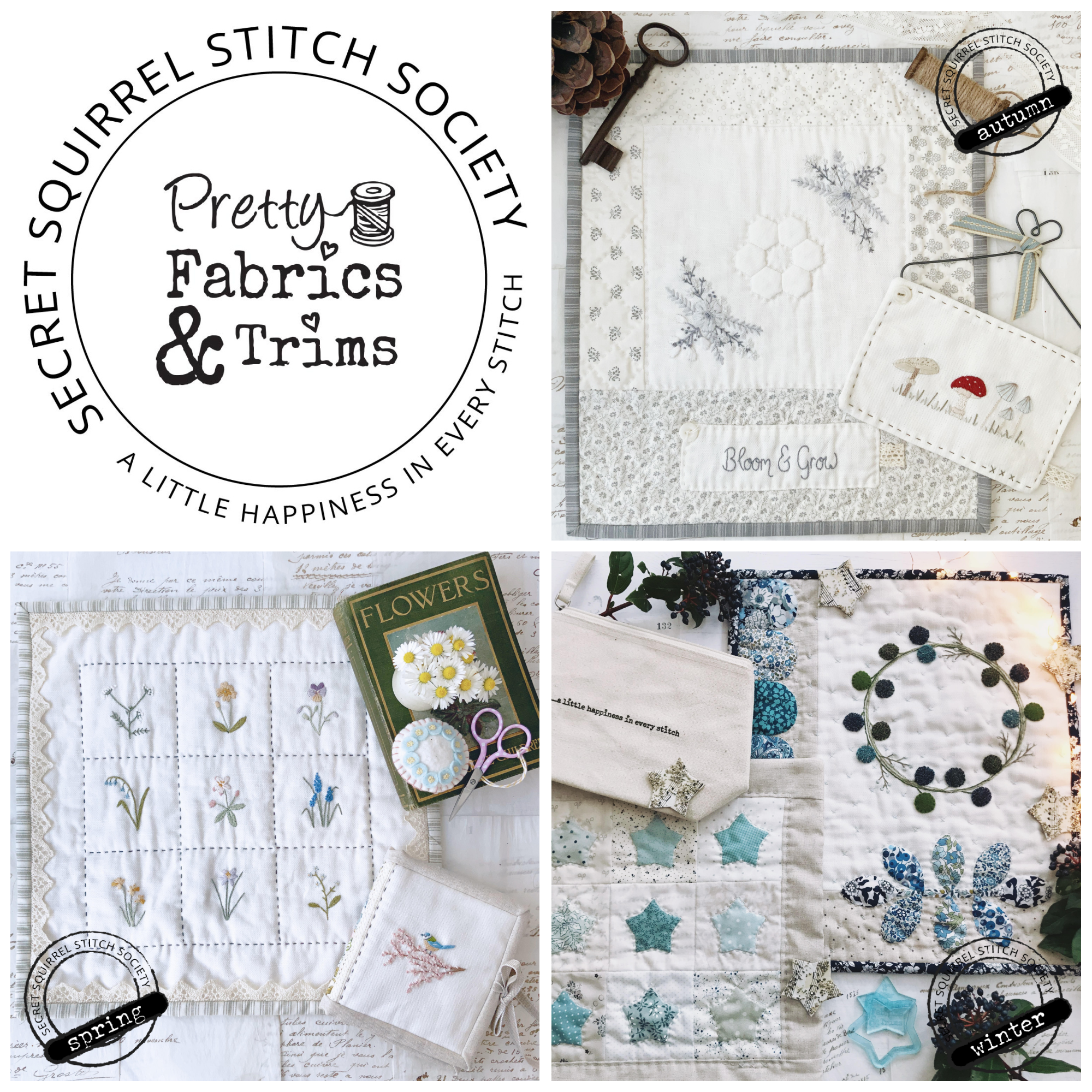 Ssssshhh...don't tell anyone, but our 'secret' Quarterly club is coming back for a 2nd year! Every 3 months, you will receive:
An exclusive kit, designed by Sarah, to make a seasonally inspired mini quilt... this might include EPP, applique, embroidery, machine piecing, hand quilting.... lots of happy stitches!
A second 'mini' kit, again designed by Sarah & exclusive to Club members... for example, a felt decoration or a little embroidery design....think small and pretty!
A 'little happy' extra..which will be a little something special, either chosen or designed by Sarah, just for you!
Our intention is that the smallest of sneaky peeks may be shared on social media, but the contents of the quarterly parcels will be kept secret until released. Rest assured, the projects will be in keeping with Sarah's unique style! *Both the main and smaller kit will be available exclusively to club members for 12 months.
Sign ups open every 3 months.... CLICK HERE FOR MORE INFORMATION